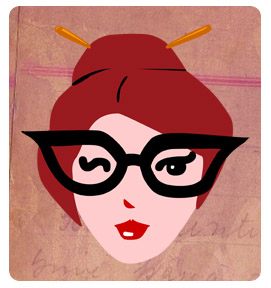 Toxiferous Designs creates interesting original cartoony vector art illustrations to be sold on the products in our stores in many different styles including but not limited to retro, vintage, kawaii, cute, indie, artistic, dark or gothic, steampunk, geeky and funny humor art! Great care is taken to ensure that my designs and products are special and high quality.

Contact Toxiferous at toxiferous.designs@gmail.com with any questions or comments!

The Toxiferous Designs stores have been selling quality merchandise using Zazzle and Cafepress since 2008. In my stores you'll find t-shirts and clothing for men, women, babies and children, hoodies, tank tops, mugs, mousepads, tote bags, stickers, buttons, keychains, postcards, greeting cards, aprons and many more great gift ideas! We also have holiday gift ideas for Christmas, Valentine's Day, Halloween and St. Patrick's Day! Whatever the occasion, I'm here to help you celebrate with some cool artwork! You can use the navigation bar at the top of the page to browse the products that I have for sale.

Occasionally I'm available for commissioned artwork when I'm not too busy. If you have a design that you'd like me to make for you, contact me at toxiferous.designs@gmail.com and we can talk. My rate is reasonable and I'd love to help you out if I can.

I sincerely hope that you've enjoyed your stay here! Don't forget to pass this link on to your friends!